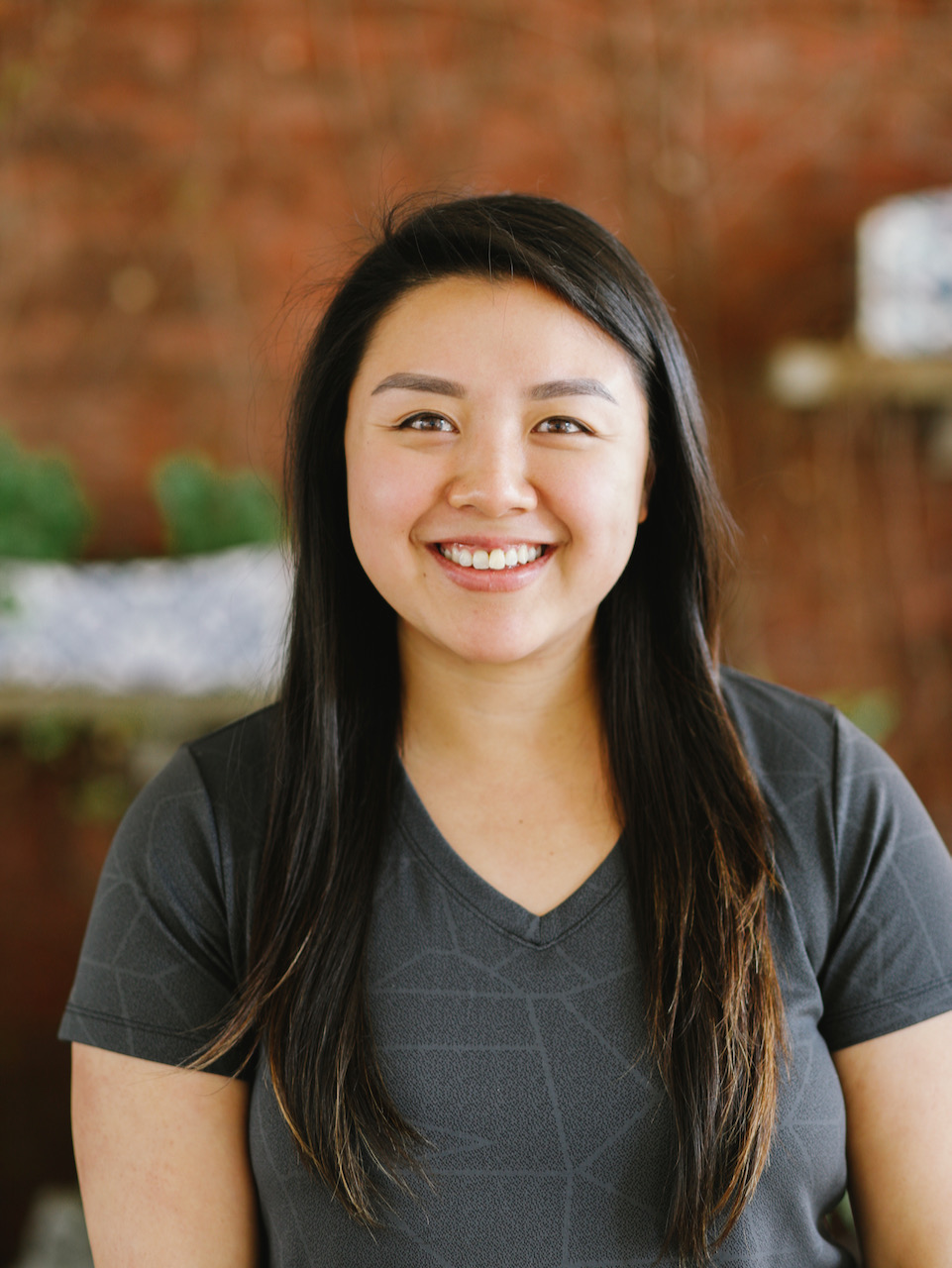 I'm

Cindy Mui
Licensed Massage Therapist
I am Massage Envy's Massage Therapist of the year (2017), licensed in the State of Illinois, Board Certified through the National Certification Board for Therapeutic Massage & Bodywork (NCBTMB), as well as a member of the American Massage Therapy Association (AMTA).

I believe that massage therapy has a body-wide healing effect to achieve a healthier lifestyle. It brings me tremendous joy to witness a client's physiological improvement with the help of each session.

I started my business in the heart of Chicago in 2019 and quickly became MassageBook's top therapist in West Loop. In 2021 - I've since transitioned to the city of Plainfield and am looking forward to provide therapeutic massages to the new area.
Massage Techniques
Since every body is unique, my massage services are specially curated to utilize a combination of techniques which may involve: deep tissue, stretching, Swedish, trigger point, myofascial release, and prenatal.
Work Experience
Jan 2019 - Present
Cindy's Massage, LLC
Owner and Lead Therapist
Utilizing certified techniques and stretches to provide custom therapeutic sessions which improves the clients' health.
Dec 2013 - Dec 2020
Massage Envy
Senior Lead Therapist
Provide deep tissue, trigger point, and general Swedish massages. Educated health maintenance and after-care techniques to clients. Teach new massage techniques to other therapists.
Dec 2014 - Dec 2018
River East Chiropractic Health Center
Therapist
Designed and executed therapy sessions for clients based on focus areas. Worked closely with doctors to implant the best plan of action to provide the best care for clients. Impart knowledge to clients on the importance of stretching and proper body mechanics.
Jan 2014 - Apr 2014
Associated Medical Centers of Illinois
Therapist
This was the beginning of my career. Designed treatment plans that focused on pain relief and rehabilitation for injuries. Educated health maintenance and massage benefits to clients.
2013 - Present
Bank of America Chicago Marathon
Massage Therapist Volunteer
Provide therapy and assisted in stretching for runners of the marathon.
Education
2012 - 2013
Massage Therapy
Cortiva Institute - Valedictorian
2010 - 2012
Minor in Kinesiology: Exercise Fitness
University of Illinois at Chicago
2008 - 2012
Bachelor's Degree in Psychology
University of Illinois at Chicago
Client Experience
I loved the experience that Cindy provided through her massage. She's extremely professional and considerate of your massage needs. For instance, she accommodated to whether I wanted a quiet or conversational experience—I chose in-between. She's truly talented and an expert in what she does. Her hands are powerful yet soothing. I highly recommend her—thank you, Cindy!

It was my second time getting a massage from Cindy and each time it was amazing! I usually like to get deep tissue, and the pressure she used was just perfect. She definitely knows what to do to relieve all the tensions on my body. I always leave with relief and a whole new person. She's very professional and the room was very clean and welcoming. I will definitely come back again!

Cindy went over and above to make me feel comfortable and to make sure the massage was catered to my liking. She was very professional, friendly, and attentive. The massage was awesome! It is obvious that she takes pride in her work and cares very much about me receiving the best experience possible. Thanks!

Cindy was absolutely amazing! She squeezed me in for a quick 30-min massage and I feel wonderful afterwards. 30 minutes didn't feel like 30 minutes - there were many times when I thought my time was up but she would move on to another part of the body. I told her I was having trouble with my neck and she knew exactly what to do to ease the tension. Thank you Cindy! I'll see you again real soon!

This was my first massage with Cindy. I brought her tight traps, strained glutes and hamstring tendinitis. Little did I know I would add some angry hip flexors to the mix. Cindy knows the body and her style of massage was a little different than I'm used to which ended up being a nice change of pace. Her space is warm and inviting. She began our massage getting to know me and my issues then in turn explained exactly what the next 90 minutes would bring. I left feeling great and in fact, was able to ride my bike the next day, something my hamstrings haven't let me do for a few weeks. I will definitely be visiting Cindy again in the near future.

I've been getting massages from Cindy for a few years now and she is incredible. There is no one else I'd rather got to. She maintain professionalism and is fully engaged in her work and in conversation (if you desire). I'm a runner and I am always grateful when I get the stretch too because I'm always so lazy to stretch on my own. I have a lot of tension on my legs from running she even though it is painful and the worst when she works on my calves, Cindy is always patient and ready to take on the challenge even if it means I might accidentally kick her in the face. Highly recommend Cindy especially after long races, she helps massage all the knots and tension out for good recovery!

Cindy's communication was speedy and timely leading up to the appt. Her studio is cozy, and she is a friendly person. I appreciate that she took the time to ask about my preferences for talking, pressure, etc. before beginning. A great massage and experience!

Cindy is probably the best massage therapist I've been to. She has a terrific sense for what a patient needs and where to find and address areas of tension, even in areas I didn't know needed it! She also brought techniques I hadn't seen before that really helped with my main pain points in the arm, elbow and wrist. I'd highly recommend her to anyone needing a massage, be it for general relief or to address a specific area.

Cindy was extremely professional and attentive to my needs. This is one of the best massages I've had in Chicago and I've gone to so many different spas over the years! For the price, length of time, and overall satisfaction, I could not recommend Cindy more.
Book Me
My personal goal for each session is to ensure that you walk out feeling better. I customize each session to your body's language to ensure that you are more aware of your physiological problem areas and teach you how to prevent them.
Make an appointment, book right now on Massage Book!
Book